About theGame
---
Glow - The Game is a dexterity, action racer in which you take controll of a litlle ball rushing through exciting tracks in the endless space!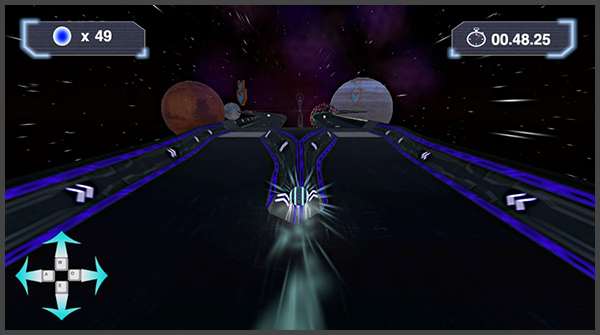 What is Glow about
Glow - The Game was intended as a pure dexterity game. All the levels were suppost to be absolutly dark while the user would controll the only light source: the Glow ball.
After a long process of brainstorming and test sessions the game developed to what it is. A fast action racer in space.
Kind of an odd devolpement I grant you that, but the actual solution blows up our highest expactations.
Who we are
We as Team Balls are the creators of Glow - The Game. Our six headed team consists of three artists, one Programmer, one game designer and one producer. Despite of our different sectors we had the opportunity to get an insight of all the different work aspects the development of such a game takes. So that we are able to say that we have a basic knowledge about every field of our colleagues.
highspeed level design
intergalctic space environment
challenging highscore system
different unlockable skins
atmospheric sci-fi style
3 different exciting tracks
stunning speed particle effects
amazing graphical design